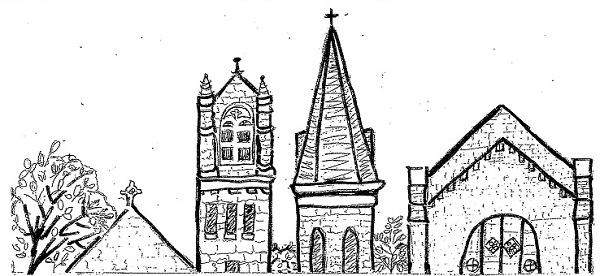 Holypalooza is the joyful, combined expression of the four ministries in "church row"—Centenary United Methodist Church, Central Presbyterian Church, St. Stephen's Episcopal Church, and United Campus Ministries to unite for a special day together. St. Stephen's is hosting our 6th annual joint worship service. Here is the Holypalooza schedule:
Holypalooza Parade: Gather at 9:30 am at the corner of Eagle and Cherry Streets for a festive procession to Central.
Holypalooza Worship: 10 am at St. Stephen's Episcopal Church, 215 N. 7th Street.
After-worship Reception + Service Project: 11 am – noon. Join with friends in St. Stephen's Great Hall for refreshments and to help pack up our ingathering for 14th & Chestnut and United Campus Ministries' food pantry.
United Campus Ministries Barbecue Meal: 11 am – 3 pm. Gather at Centenary for this delicious annual fundraiser meal of BBQ pork sandwiches and sides, with vegetarian/non-pork options. Carry-out is available. Tickets will be available.