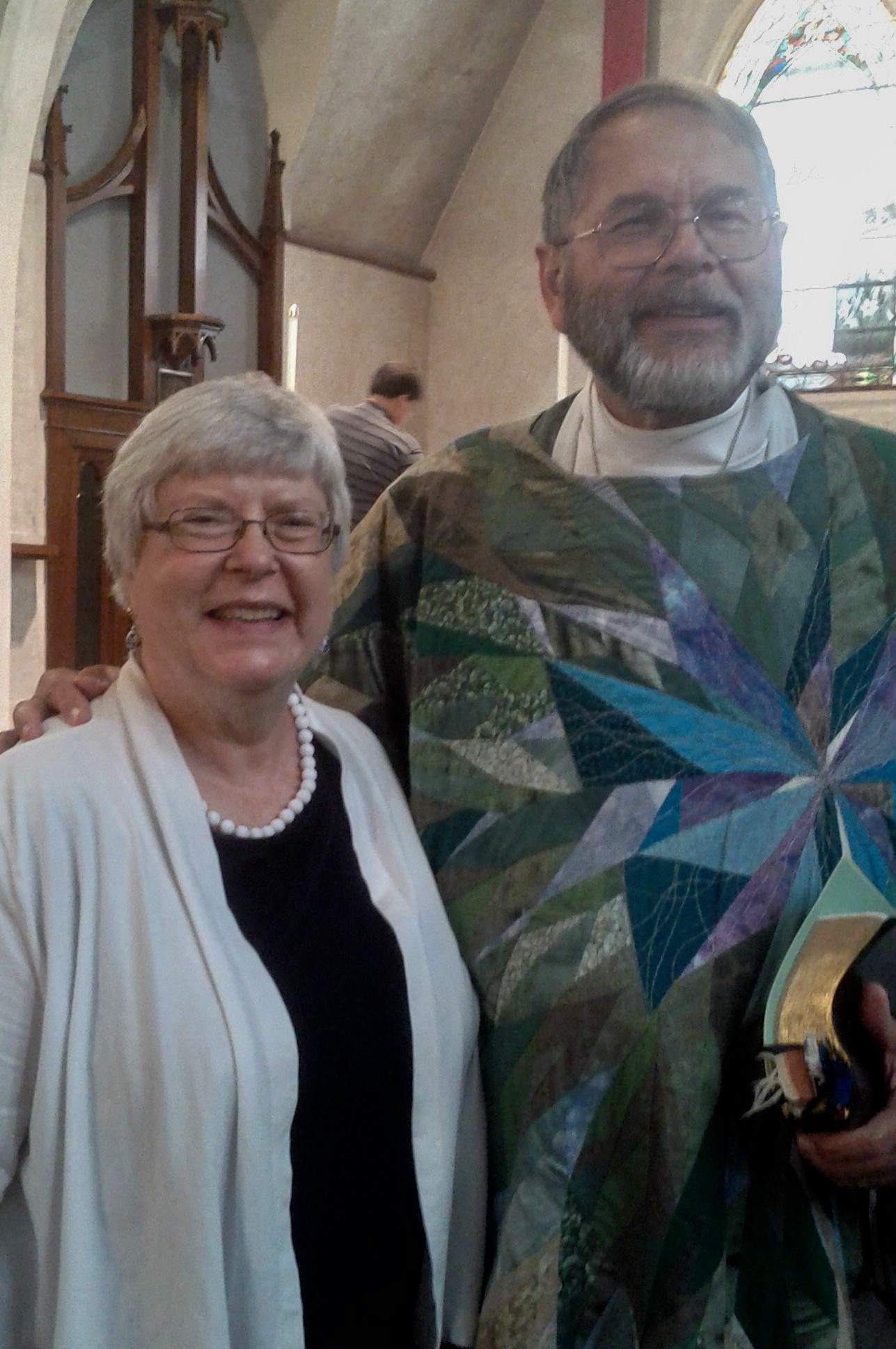 The Rev. Bill Wieland will be St. Stephen's long-term supply priest from July 23-September 24, 2014. He and his wife Lucy will be with us on Sundays, and Bill will also be in the office on Wednesdays from 10 am-4 pm. Otherwise, he will be on-call for pastoral emergencies that require a priest. Here is a brief biographical sketch to help you get to know Father Bill:
I grew up a Methodist in New Jersey, went to college in Connecticut (Wesleyan University), then on to graduate school at Indiana University. After additional study in Germany I taught German language and literature at Wabash College from 1970-1976. During that time I was confirmed at St. John's Episcopal Church in Crawfordsville.
I attended seminary at the University of the South at Sewanee,Tennessee, and was ordained to the priesthood in 1982. I served as an assistant/associate at St. Paul's in Indy and helped with the founding Dayspring (also in Indy) before becoming rector of St. Andrew's in Greencastle, where I served from 1987-2011.
Since retiring from St. Andrew's I have been active as a supply priest in the diocese and as a biblical storyteller, storytelling coach. I am also president of the board for Beyond Homeless, Inc. Shelter and Service Center in Greencastle. I am active in community theater, love to sing barbershop, and compose piano, organ, choral, vocal, and chamber music.
My wife, Lucy, and I have two daughters and two grandchild, all of whom live in California. Lucy, a native of Iowa, is a retired educational specialist in autism and reading. She is active in community volunteer work, focusing on children's needs.