Many of us grew up in households which were culturally Christian. We celebrated Christmas and dressed in white for Easter. We attended church on a regular basis and went to Sunday School when our parents made us. We prayed over meals at the dinner table and gave to outreach ministries at church.
It seems that we came to our faith more by exposure than by intention.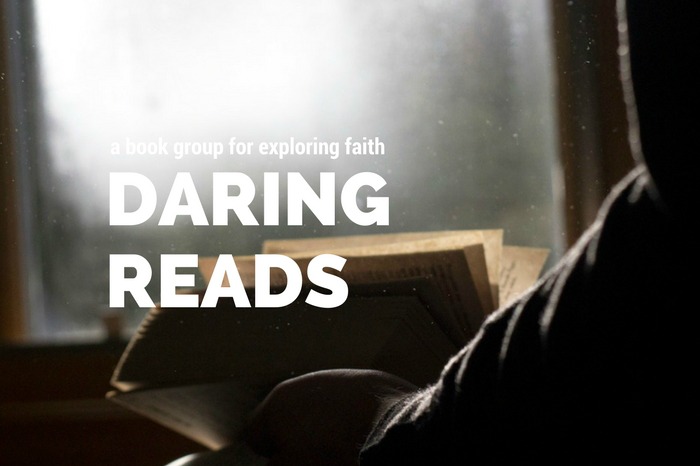 This isn't everyone, of course. Many of us were raised in families which read the Bible together and we may have even learned to read it in original Hebrew and Greek. Many others of us were raised in families which attended church, but never talked about their faith. And many of us grew up with no faith whatsoever.
Regardless of how we were raised, we're here now. We're exploring our faith today. Whether that is dipping our toes in the water for the first time, looking to rekindle a spark long doused, or wrestling with how to understand our faith in the present day, we're looking and experiencing something.
Maybe it's a push or a prod.
Maybe it's a tickle or an irritation.
Maybe it's a jolt of inspiration.
Whatever it is, it is an opportunity to go on a journey and explore our faith. And the best news of all is that you don't have to do it alone.
There are others just like you.
Maybe they're at a different point in life or faith or understanding.
Maybe they've read the Bible a dozen times and you just can't get into it — we are both being called to see our Scripture with new eyes.
Or it seems like they've read everything and you feel like you know absolutely nothing — we are both being called to explore our faith.
And maybe you think you just need to know what the rules are so you can be happy and all these people keep pushing you to change — we are all invited to see where God is leading us today. Not forever and always. Today.
That's why we've started a new book group called Daring Reads. It is based on a simple principle:
We all need to explore our faith because none of us is done living.
None of us…
knows everything there is to know.
believes all there is to believe.
has the market cornered on grace.
is without need for growth.
Come explore your faith with us.
The Details
Where and When – We're meeting for the first time at St. Stephen's in the meeting room on Thursday, January 26th at 6 pm to discuss our first book.
What – Our first book is Revelations: Visions, Prophecy, & Politics in the Book of Revelation by Elaine Pagels. As of right now, I have one copy left for this month's book. Contact me ASAP if you want it! Next month's selection (and future books) can be found at the Daring Reads page.
Format – We'll meet once a month to discuss that month's book, get a copy of the new book (if we've ordered it ahead) for a suggested donation of $5 (if we agree on a paperback), and discuss future books. Please come even if you haven't finished the book.
What to Expect – Open minds and generous hearts. Sometimes books will be challenging to read or challenging to our faith. Some of us love history, others theology, some more love scripture, and some are like sponges trying to absorb it all. Each month, we'll talk about the content of the book and where it leads us in our faith.
The One Rule of Book Club – You don't have to like the book, but you have to respect the people on this journey with you.