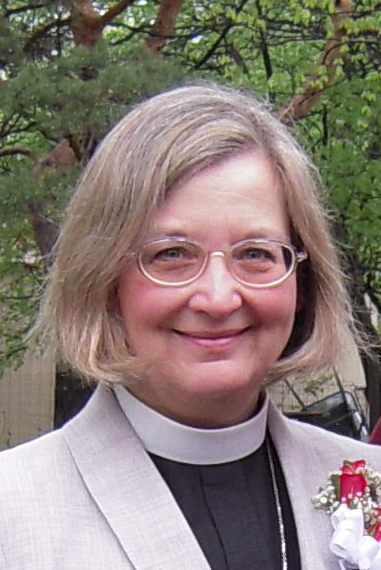 I'm a practical theologian. That means I'm interested in how faith and life inform each other. How does what we do, speak of whom we believe God to be? If we can actively live the gospel in our life together as a parish community, I have hope that we can take it into the world outside our doors. Also, the pattern of our worship becomes the pattern for a gospel life. I have a developing passion for the power of story whether it's our Biblical story or exploring our own stories. Then, how do they connect? That where meaning resides. I'm always asking questions like what's the Holy Spirit up to?
I was ordained in 2008 after decades as a lay leader in parish and diocese. While I have profound call to priesthood, those years 'in the pews' give me just as profound an appreciation for the first order of ministry, the laity. After ordination, I served St. Mark's in Riverside, Ohio, and then Christ Church, Dayton, our home church. I am a vocational Interim Minister with additional training from the Interim Ministry Network to work with congregations living such change. I previously served as Interim Rector at St. Paul's, New Albany, IN. In between interims, I serve as Assistant to the Rector at Christ Church.
A cradle Episcopalian, I was born in Detroit but grew up in Florida. At the University of Florida, I met my husband, George, a native Floridian who came with me when I was assigned to Wright-Patterson AFB, Ohio as a brand-new Air Force Lieutenant. I left active duty to make our family my first priority and eventually retired from the AF Reserve. During parenting years I served on several nonprofit boards, earned an MBA at Wright State University, and had a micro-business as a dressmaker. My Master's of Divinity is from the Episcopal Divinity School in Cambridge, MA. Our daughters are now adults who live far (California) and far, far (overseas) away. I love needlework of many types. Our home is in Beavercreek, Ohio.
People ask what to call me. It varies because people come to the Episcopal church from lots of different traditions and spiritual histories. Many just use my first name and that's fine. Young people often call me Rev. Mary. Some like Amma Mary. For those who normally address a priest as Father, Mother is appropriate.