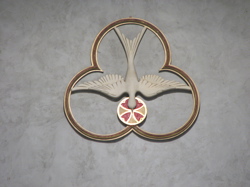 We aspire to celebrate in gratitude what God has done for us—
our gifts, our talents, our salvation, the grace that makes it possible to keep going—
and to reach out in love and obedience to serve others.
We aspire to be a center of worship and of welcoming hospitality
to all who pass through our doors and also to those who don't even know we're here.
We aspire to grow our church and expand our church's influence and involvement in our community.
Most of all, we aspire to love and praise God and to show active, practical love to others.