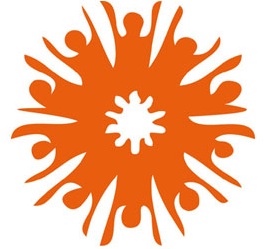 For well over twenty years, St. Stephen's parish has been connected to United Campus Ministries, whose headquarters are located just north of St. Stephen's at 715 N. 7th. UCM is an ecumenical, diverse, and inclusive ministry to colleges and universities. In addition to serving students, faculty, and staff of Indiana State, Rose-Hulman, and St. Mary-of-the-Woods, the ministry provides activities and events that are open to the wider community.
The Episcopal Diocese of Indiana is a chief supporter of UCM—click here to view a great video profile of all campus ministries backed by the diocese. St. Stephen's and St. Stephen's parishioners also helps UCM in a variety of ways, including:
direct financial contributions

participating in UCM's two annual fundraisers, a Pig Roast in the fall and a Chili Fest/Silent Auction in the spring

donating items for the silent auction

providing food or money for UCM's weekly Table Talk student dinners, held on Wednesdays during the academic year

volunteering at UCM or even serving on the board
To learn more about this ministry and get involved, check out the UCM website or the UCM Facebook page.